---
· Start · Next sign · Previous sign · Swedish
KOCHENS UDDE AND ARTISTS ON ORNÖ
In the late 1800s and early 1900s, many artists and writers moved to the Stockholm archipelago. The most famous summer guest in the Ornö islands is probably August Strindberg, who spent several summers on Kymendö in the 1870s and 1880s. In the late 1800s, Dalarö was host to an artists' colony, to which Anders Zorn belonged.
Ornö also appealed to artists, writers and other creative people of the period. On the opposite side of the bay from here lies Kochens udde (Kochen point). It was named after the composer Sigurd von Koch and the artist and architect Kaju von Koch who came to Ornö in the early 1900s. They leased the land on the point and built a large timber house in the national romanticism style in 1904, with white chimneys that can be seen among the tree tops. The house was designed by Kaju herself, and was named Östergården. In popular speech, it was soon referred to as Kochens udde. The von Koch family lived year round on Ornö for six years, and during this time, their son Erland von Koch was born. He later became one of Sweden's most prominent composers.
Kaju has expressed how enchanted she found the island.
"it was really a haven for artists who wanted to concentrate and work in peace."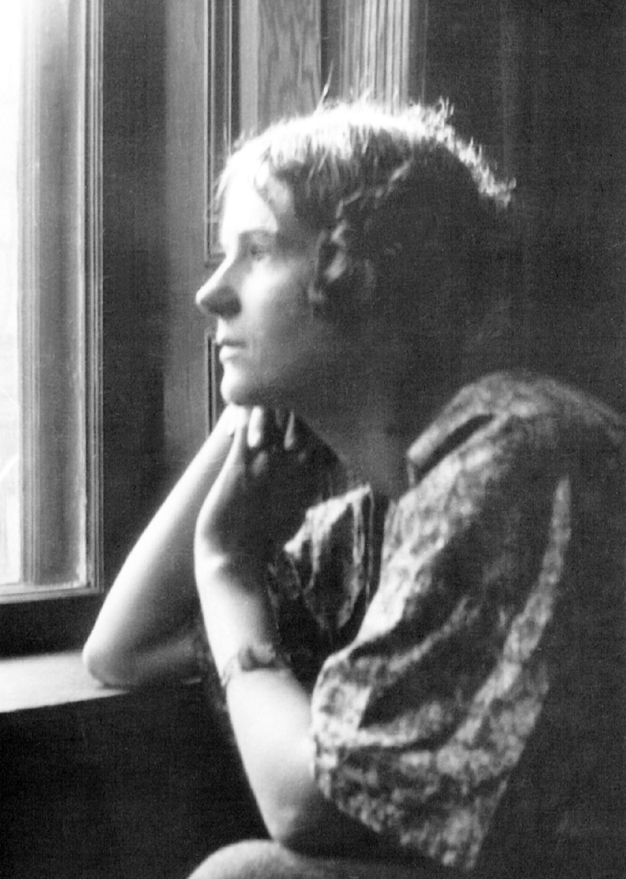 The artist and architect Kaju von Koch.
Kochens udde soon became a meeting place for artists who spent their summers on Ornö.
More famous personalities included JAG Acke and Rikard Lindström. There was a great sense of hospitality and a fresh pot of coffee was always brewing on the wood stove.
The son, Erland von Koch, described how matters could almost get out of hand during the summer months.
"Kochen Point meeting place started to get so overpopulated that it threatened father and mother's ability to work in peace. Once, it went so far that my parents, who spied in their telescope that uninvited guests were approaching, locked the doors and escaped by climbing into the pines to hide".
After the von Koch family moved away from Ornö, they stayed on as summer guests. In the first years following the Second World War, Kochen Point was rented to other summer guests. But these guests were also people linked to culture. Tenants included the Högelin family, with their daughter Inger Brattström, who later became a very popular author of children's books and youth literature. The film director Alf Sjöberg and his family were also tenants for a few summers. In 1947, the von Koch family returned to Kochen Point, and the house has remained in the family ever since.
Lervassa Trail was produced by Ornö Museum in collaboration with Stockholms läns Hembygdsförbund and with funding from the Swedish National Heritage Board.