---
· First sign · Swedish
Lervassa Trail – a walk through the cultural history of Ornö
Ornö is largest island in the southern archipelago, barely 15 km long and 5 km wide. The Ornö islands also include some of the islands on either side of Ornö, like Kymendö, Fjärdlång and Björkö.
Around 300 people live here year round, but thousands more have access to second homes and cottages in the Ornö islands. In the late 1970s, the Swedish National Heritage Board conducted an inventory of ancient remains and found
"…several remains from the Bronze Age in the form of graves and burnt mounds, that is, a form of waste mound from the Bronze Age. These kinds of small Bronze Age settings are uncommon in the archipelago and makes Ornö unique."
People have lived and worked here for several thousands of years. Lervassa Trail offers a short hike around the scenic Lervassa islet. Nowadays, land elevation and overgrowth have transformed the islet into a peninsula. The trail takes you past wetlands with the "pike nursery", across flat rocks, through pieces of woodland, past reed coves, onto the road by the old Lervassa shop, via the Rosir chapel and the school, and ends at the museum in the Ornö Sockenstuga.
Along the trail there are signs with information about the history of the school, cultural personalities and summer visitors who changed Ornö cultural life, about farming and shore grazing, about the effect of entailed estate on the island, seabird hunting, fishing history and military history. The trail is around 2.5 kilometres long and requires that you are steady on your feet and are wearing good walking shoes. The walk takes about 45 minutes to complete – however, if you take it easy, read the signs thoroughly, enjoy the beautiful nature and views of the sea along the way, it may take longer.
Discover the trail and everything that awaits along the way!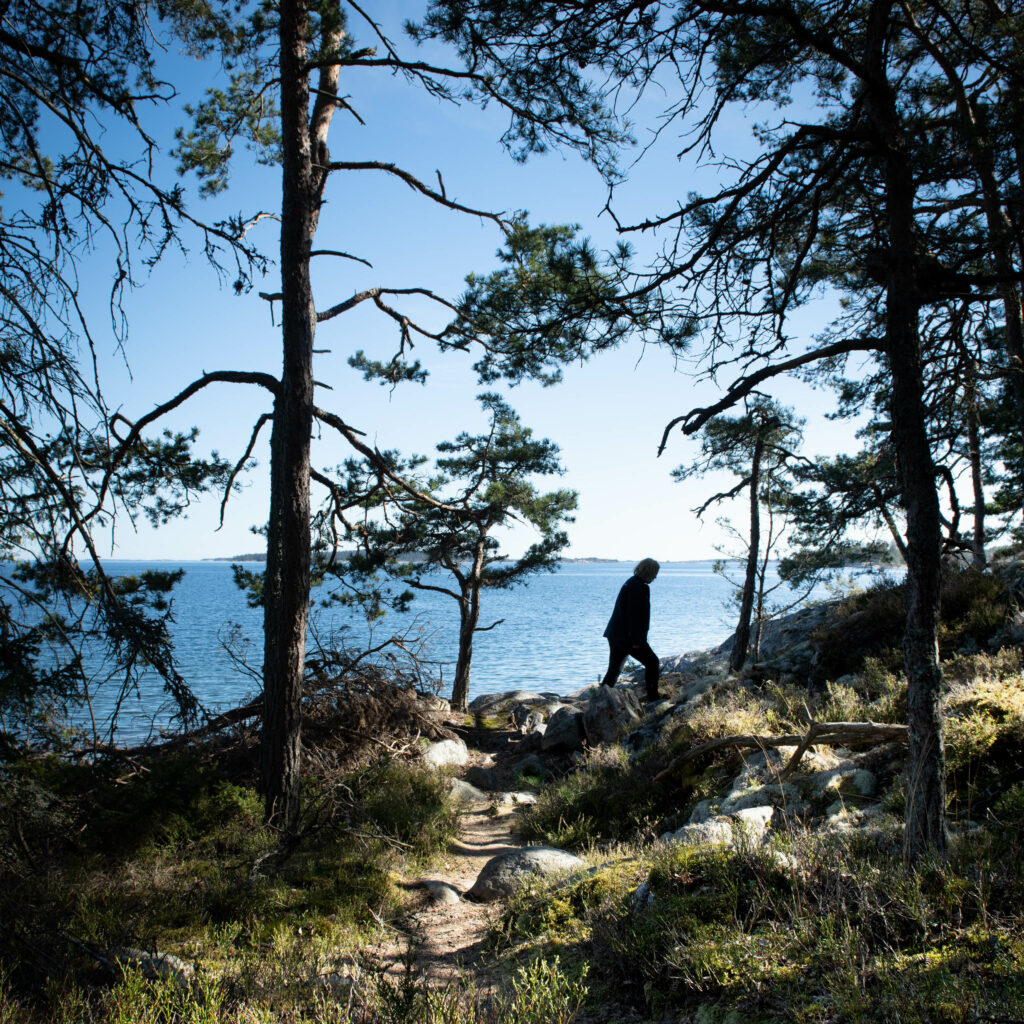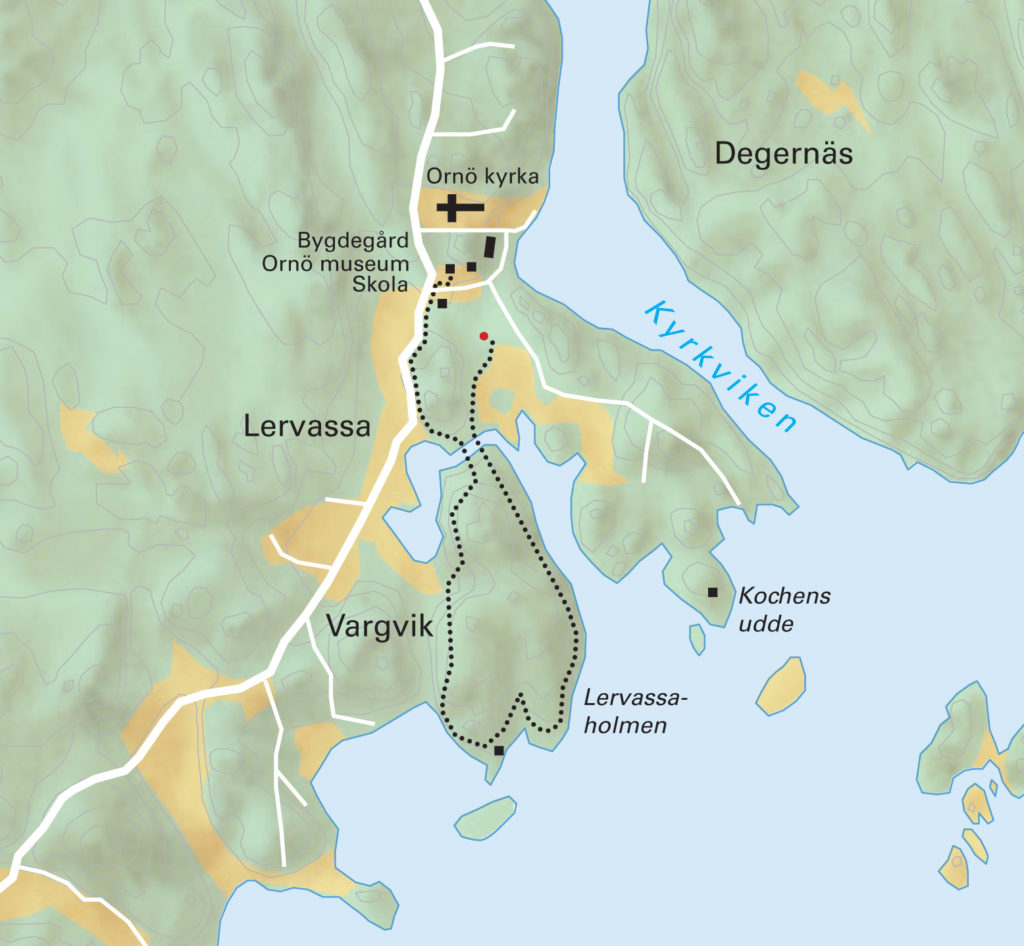 • Start Lervassa Trail
The map marks the Lervassa Trail around Lervassa islet and back along the road via the old grave with the Rosir chapel and the school to Ornö Museum.
We would like to thank Per Filip Waldenstad who granted the use of land.
Text: Karin Anderberg and Qina Hermansson, Media dell'Arte
Design: Susanne Svantesson, Krapsan Produktion
Translation: Eva Tofvedsson Redz
Lervassa Trail was produced by Ornö Museum in collaboration with Stockholms läns Hembygdsförbund and with funding from the Swedish National Heritage Board.